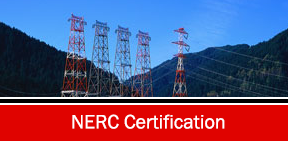 NERC System Operator Exam Preparation
Attain your NERC System Operator Certification through Powersmiths cost effective approach
Make a major career move by attaining NERC System Operator Certification. The certification program offered by Powersmiths will give you the training and feedback you need to successfully pass the NERC Certification exam.
Prepare yourself to successfully pass the electrical power system operator certification exam. We provide you with the books, DVD's, sample exam questions and simulator help you need to stay on the road to becoming 100% NERC certified.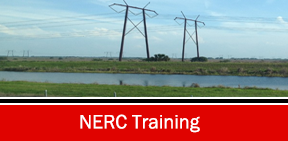 OPS-X simulator based training
Maintain your NERC Certification using our engaging OPS-X Simulator.
OPS-X consists of seven simulation modules totaling 56 CEH's:
• AC Systems
• EHV Operations
• Congestion Management
• Power System Restoration
• Transmission System Operations
• Balancing Authority Operations
• Emergency Operations
The OPS-X training fulfills the NERC System Emergency Operations Training requirement and is approved under the new Expanded Operator Certification program.
If your NERC Operator Certification expires in the next three years, get started now on obtaining the NERC CEH's that you will need to maintain that certification. We have 56 CEH's available now and more on the way.
This is the most effective and fun training that you will experience.


Powersmiths International and PowerWorld have teamed up to develop electric power system simulations specifically designed to train Power System Operators.
Powersmiths has developed OPS-X, System Operations Simulation Exercises to educate and allow system operators to experience a wide range of scenarios from power system fundamentals to system emergencies.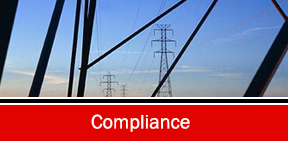 ---
NERC Reliability Standards Compliance
Powersmiths is the leader in helping companies to comply with the NERC Reliability Standards. We provide a full range of services including gap analysis, mock audits, internal control development audit preparation and mitigation plan development
---
Powersmiths is prepared to help you identify your extent and degree of compliance and establish the procedures and infrastructure you will need to meet the new reliability standards and requirements mandated by NERC, FERC and the DOE. We can conduct mock audits and prepare you to respond to the auditors' inquiries.

We have successfully guided our clients through NERC Audits and have been 100% successful. All audits have resulted in findings of "NO VIOLATIONS." The auditors have complimented us by stating that "this audit was the best we have ever conducted."

We can conduct a two to three day on-site Compliance assessment/audit to help you determine the extent to which you comply with the applicable NERC Standards. The assessment will provide you with a complete listing of your procedures and measures that address the NERC Standards and the areas where additional documentation is required.

There are 132 new NERC Reliability Standards and the number is increasing each month. These new Standards dictate over 1000 requirements and sub-requirements to which Transmission Users, Owners and Operators and Generation Owners and Operators must comply or pay financial sanctions of up to $1 million per day per violation.

Let Powersmiths help you manage these new requirements. Our Excel-based Requirements Management Software identifies the Requirements that apply to you and lets you set priorities to improve compliance based upon risk. The software also manages the processes and procedures that are necessary for compliance.

We can also help with wide-area view requirements, training program development, control room upgrades, transmission system power flow and dynamic simulations, security constrained economic dispatch, system documentation, process and procedure development and NERC audit preparation.

Call us today at 770-335-1872 or e-mail us at bill@opsxpert.com to discuss your needs. Or visit www.opsxpert.com.